Portfolio
Respironics New Facility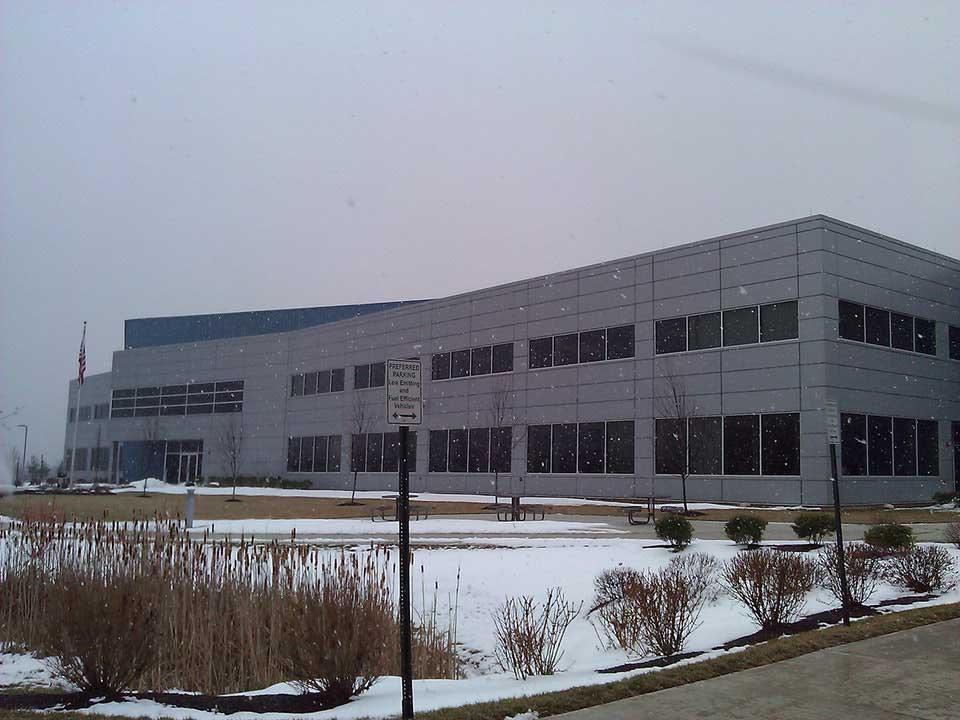 Project Details:
Project Size: 170, 000 Square Feet
Project Cost: $22,000,000
LEED Gold Rated Facility

50,000 sq.ft. - Manufacturing Space
50,000 sq.ft. - Highbay Storage
60,000 sq.ft. - Office space
10,000 sq.ft. - DataCenter / Kitchen



Heating Plant - 2 condensing type natural 795 boiler.
Cooling Plant - 2 (100 ton) air cooled chillers.
Variable Air Volume System - VAV units with hydronic coil, Zone temperature controls, Single duet box - occupied and unoccupied cycle.
General Exhaust System
DDC Controls
Plumbing System - high efficiency water heater/boilers, waterless urinals, electronic faucets, pipe insulation.
Fire Protection System - wet pipe sprinkler system.
Electrical System - automatic daylight dimming systems, occupancy sensors, high efficiency lighting fixtures, master voltage lighting control (switching off lights during unoccupied hours, UPS system, lighting protection system.
Life Safety design
Energy Conservation Standard for design
LEED Design - energy analysis, fundamental commissioning, LEED template document preparation, LEED champian for this project.