Portfolio
Carriage House Daycare Facility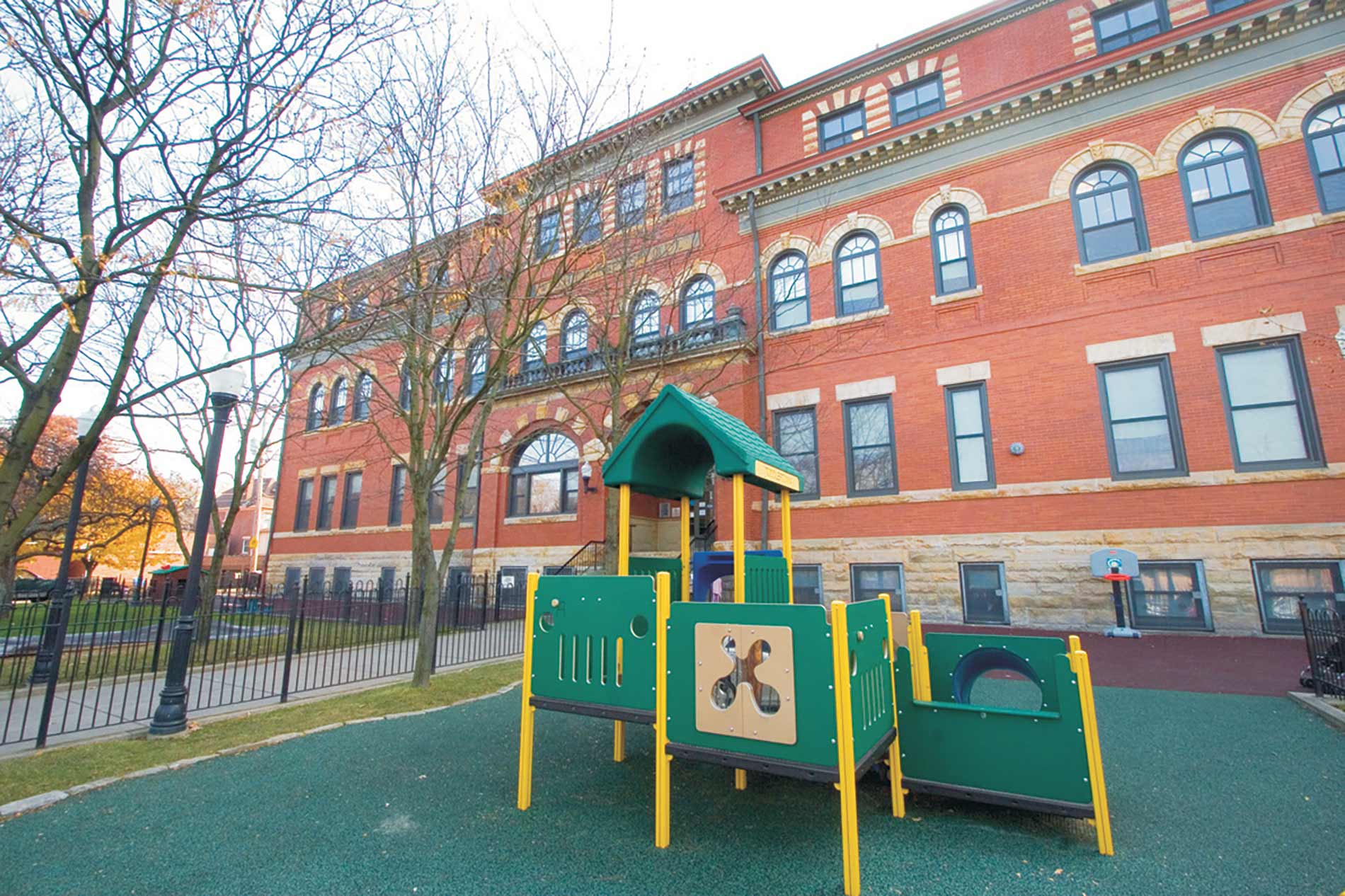 Project Details:
Project Size: 40,000 Square feet
Project Cost: $2,000,000


Carriage House- Ulysses J.L. Peoples built Wightman School as a sub-district of the Colfax Schools. The original building was only five rooms and an office. Later, the same architect was contracted to enlarge the building, adding eight rooms, a library, and a third floor gymnasium. The Romanesque style of the new wing is decorated with ornate cherubic friezes, intricate stained glass windows and a highly elaborate facade on the stage. This building currently houses the Carriage House Children's Center.
LEED Gold Certification - Existing Buildings (EB)
Renovation of existing facility to incorporate a new day care center into the ground and first floors of this 100 plus year old building.
New air conditioning for ground and first floors, water source heat pumps.
Optimized existing cooling tower and condenser water loop.
New high efficiency hot water system.
Heating costs lowered by 50%.
Commissioning services provided.