Portfolio
West View Elementary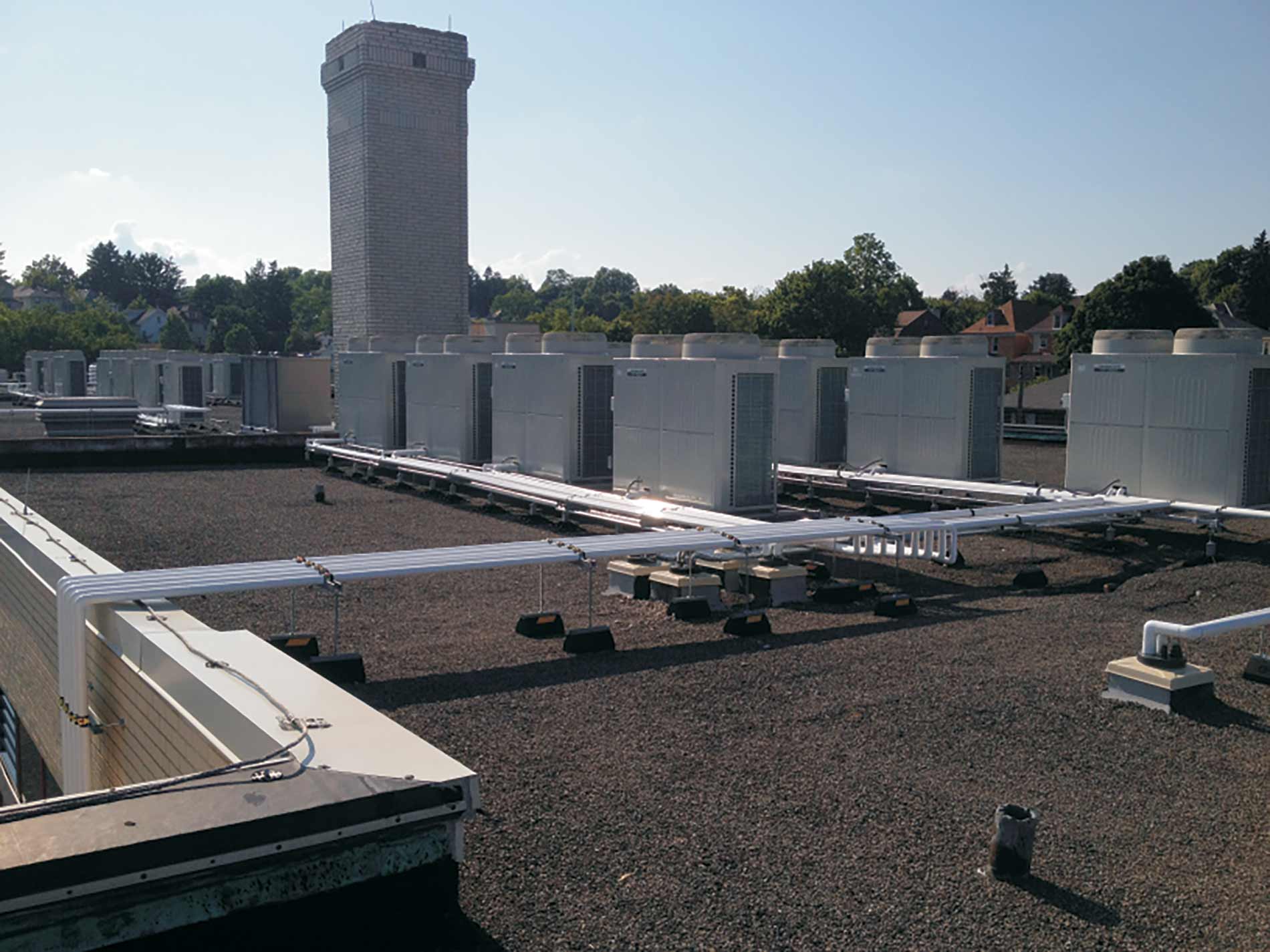 Project Details:
Mechanical and Electrical Design
The project scope primarily included the addition of new classroom air conditioning systems based upon the "City-Multi" system, which utilizes ceiling mounted space conditioning systems and fresh air make up units supported by condensing units.
Existing 2-pipe unit ventilators remain and are used during heating or economizer operation.
A new technology program was implemented as part of the project. The program includes new network switches, wireless network infrastructure, and interactive white board systems in the classrooms.
Each interactive white board system includes the whiteboard, overhead multimedia projector, speakers, and a control system for the teacher to use a desktop computer, document camera, and other input devices.
A new control system was installed and extended to all new and existing HVAC systems, whether modified or not during the proposed renovation, so that each entire facility is controlled from a new single central control system.
New control systems are expected to feature energy efficiency optimization parameters, including use of motion sensors and integration with lighting and ventilation systems.