Portfolio
Fred Rodgers Center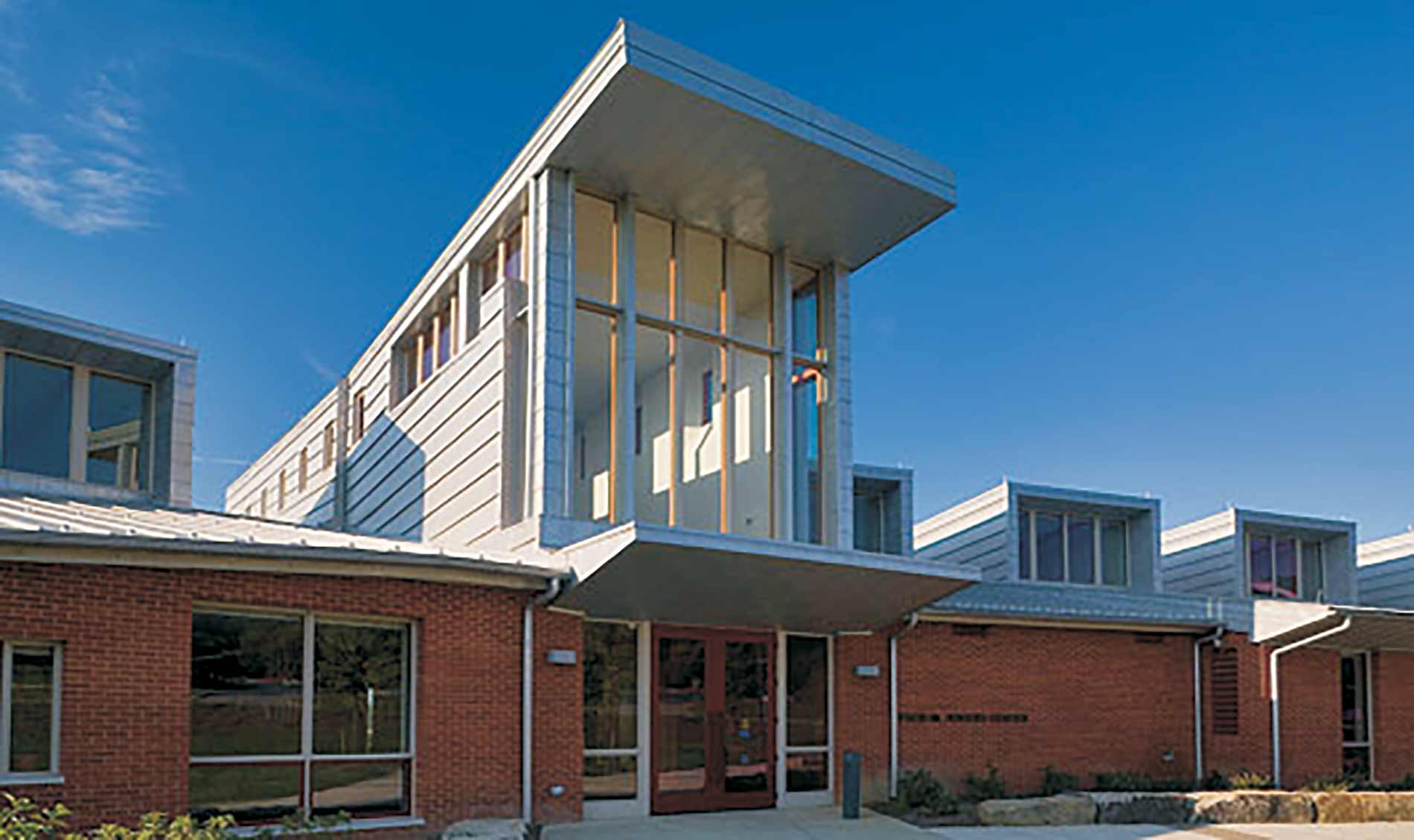 Project Details:
Project Size: 38,000 Sq. Ft.
The Fred M. Rogers Center for Early Learning & Children's Media & Conference Center at St.Vincent College accommodates a 350 visitor conference center, research facility, office space, and exhibit space highlighting the legacy of Fred Rogers.
LEED Gold Certified
BDA Responsible for MEP LEED Documentation, Energy Modeling and Energy Analysis.
Geothermal design includes 5 circuit, 30 bore vertical wellfield coupled with a condenser water loop and extended range terminal water-to-air heat pump equipment.
Ventilation is provided through a 100% outside air heat pump unit utilizing total energy recovery from the cumulative building exhaust system. All systems are centrally controlled through a DDC system, accessed through the campus network.
Radiant floor system and partial building VAV reheat systems, and domestic hot water systems, are heated by highly efficient condensing boiler plants. Electrical design included new building service, power distribution, highly efficient lighting systems, and ADA compliant fire alarm system and battery-powered high efficiency emergency and egress lighting systems.
Wet-pipe sprinkler systems are designed to NFPA-13 Additional BDA design responsibility included Intercom/Security, Telephone an Cable TV.